The My Projects page is your main page when you log in to TAME. It displays all of your projects and each project's status.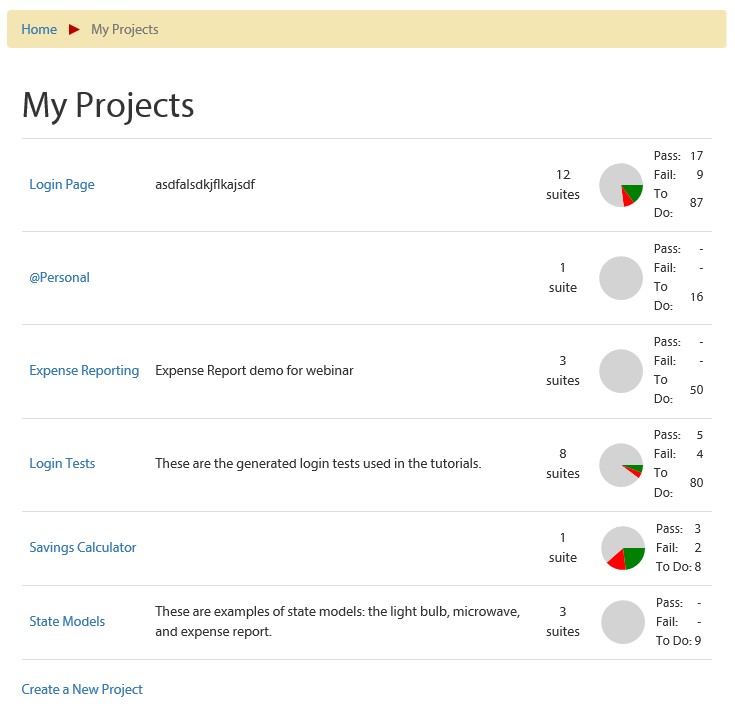 The pie charts and counts give you a quick overview of the number of tests in each project that have been marked as passing, failing, or remaining to be run.
Click the name of a project to go to that project's detail page. From there you can see all of the tests in the project.
To add a new project, click "Create a New Project."