Your TAME Personal account limits you to five workbooks. (A paid Professional account has an unlimited number of workbooks and allows you to organize your workbooks into projects.)
If you want to delete a test, first click on the test name.

That will take you to the test's detail page.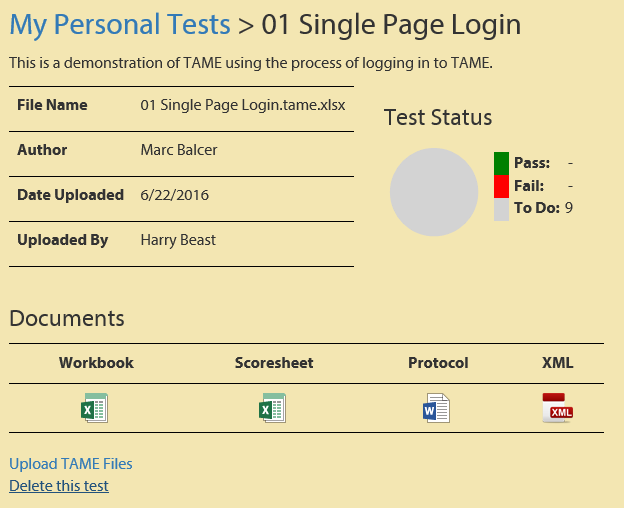 Click on "Delete this test" and confirm that you want to delete the test.