Click the Word document icon in the Protocol column.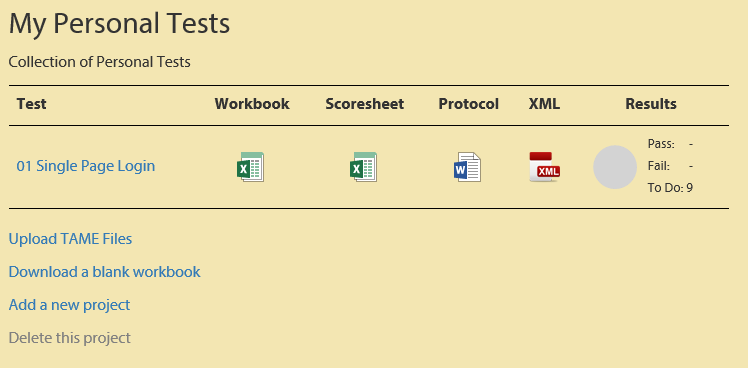 This opens the test protocol—a Word document containing detailed instructions for carrying out the nine tests.
Note that the actual steps to follow are preceded by checkboxes. These are for the convenience of a tester who can print out the protocol and mark the steps as they are run.