Go to your My Tests page. Click the link or navigate to app.tametest.com.
Click Upload TAME Files

Drag the file from your desktop or a file explorer window to the block marked "Drop files here"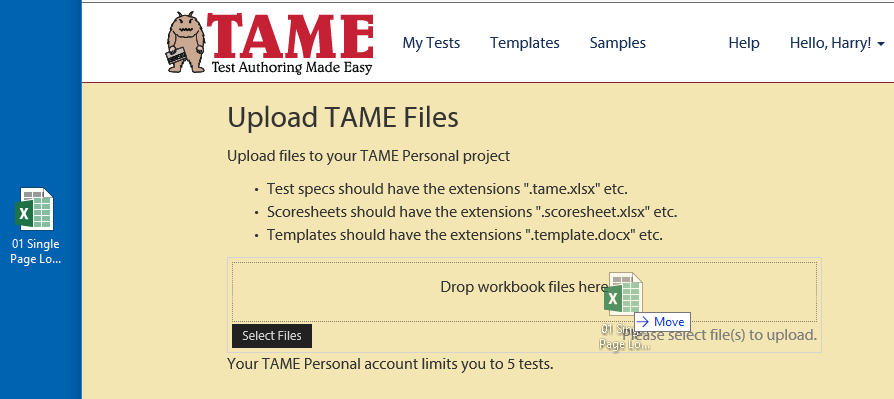 Alternatively click Select File and choose the file using the Open dialog.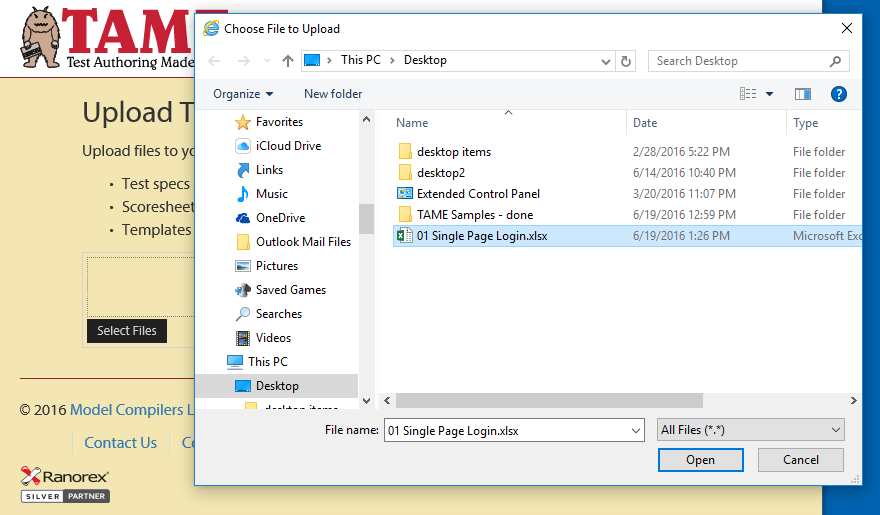 You can add up to five TAME workbooks. Click Upload to start uploading and processing the workbooks.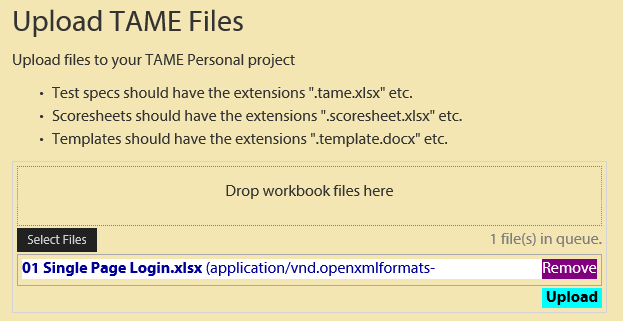 It may take a few moments for the files to process and upload. Once the workbooks are processed you will see the processed workbooks on the scoreboard.