From the scoreboard you can start a new test by downloading a blank workbook or download a tutorial sample.
On the top menu select Samples.

On the Samples page select the first sample Single Login Page.1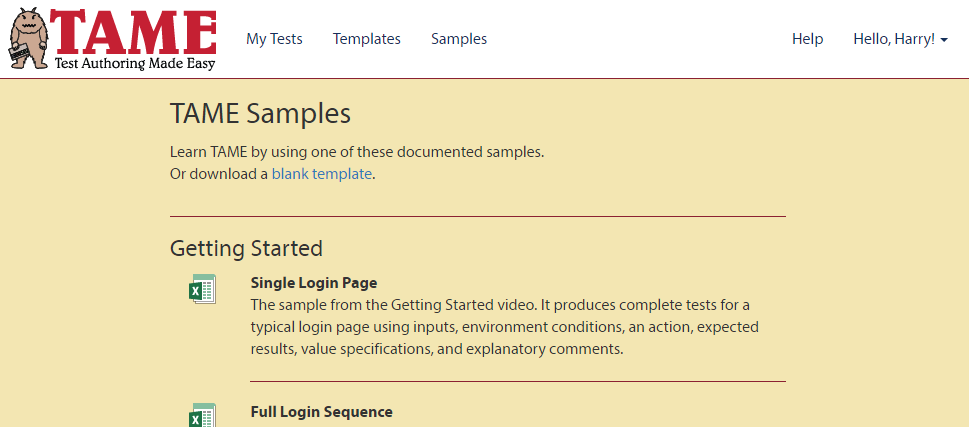 Watch the video describing how the example was built (Click the link "Getting Started video." The video will open in a new tab.)
(VIDEO TO BE PROVIDED)
Then download the sample workbook to your computer by clicking the Excel icon.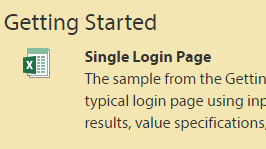 Save the file to your local computer.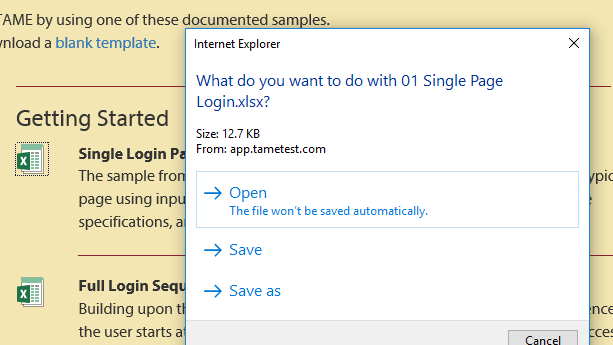 ---
1 Later this will be replaced by an info app on US States and Presidents. This will enable testing of the classic "find" app.