Get started with TAME by signing up for a TAME Personal account. A Personal account is good for 30 days and allows you to create up to five test suites at a time.
Click Get Started in the upper right corner of the TAME homepage.

On the sign up page, enter your email address, choose a password, enter your full name, and provide your company name.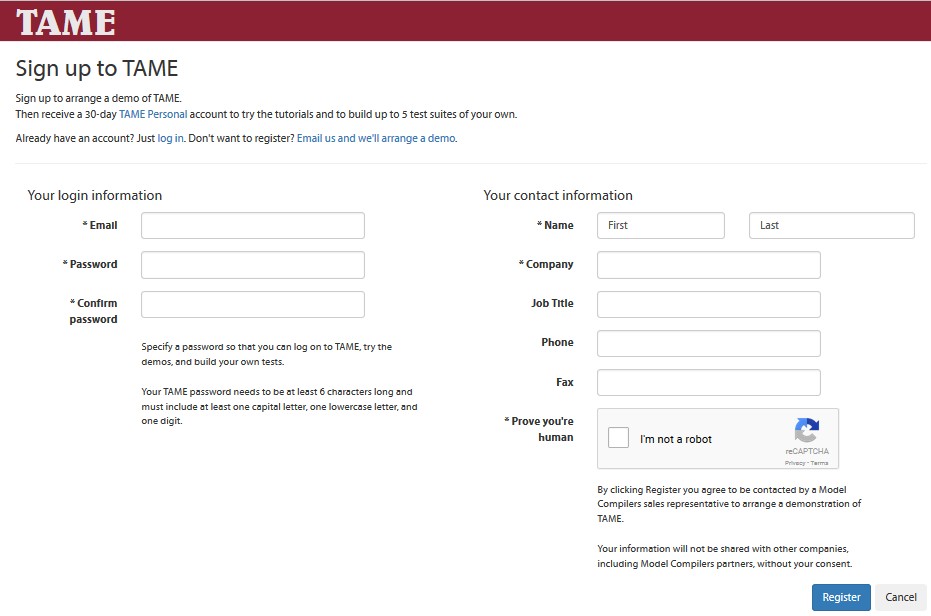 Click the box (and answer the questions) to prove that you're human and not a bot.
Click Register. TAME will confirm that you have been registered and that a confirmation email is on its way to you.

Now go to your email and look for a message from TAME like this one: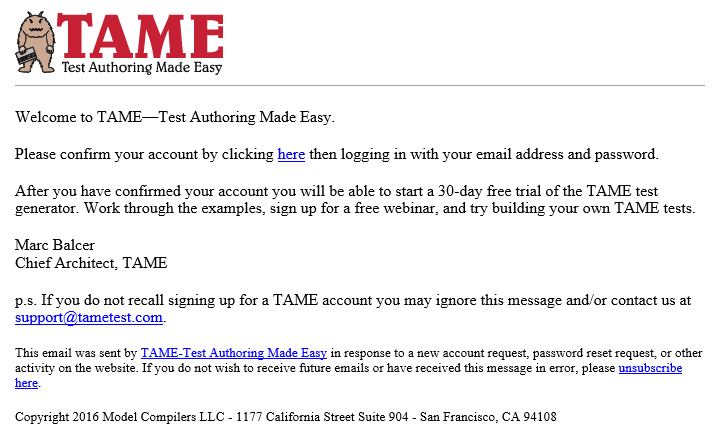 Click the "here" link and you'll be taken to a page telling you that your account has been set up:

Click the "here" link to log in and start using TAME.