Log in to TAME by entering your user ID and password, then clicking the "Log in" button.
Check the "Remember me" checkbox if you want to be automatically logged in the next time you visit TAME (using the same computer and browser).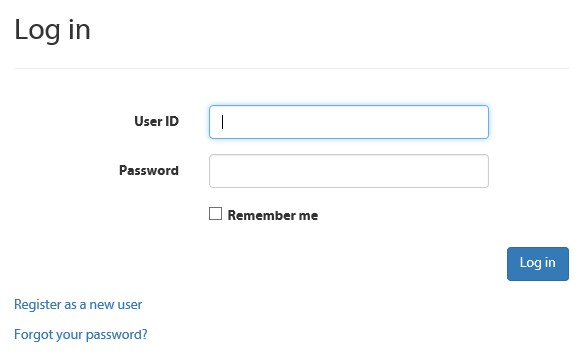 Your User ID is your email address (the same address you used when you registered to join TAME).
If you forgot your password click "Forgot your password?" Then enter your email address and a link to reset your password will be sent to you.
If you do not have a TAME account, click "Register as a new user" to get your own TAME account.
Warning: Don't check "Remember me" if you are using a public computer. Also, if you clear your browser cookies or use TAME in your browser's "incognito" or "private window" mode, the Remember Me setting will be lost and you will need to enter your password the next time you log on.